Welcome to the website of the International Association of Black Professional Fire Fighters! In September of 1969, our founders Dave J. Floyd and Charles Hendricks took a jaunt from the west coast to the east coast, stopping in every major city trying to locate black firefighters. The idea was to unite Black fire fighters in the struggle. Black and minority firefighter from various municipalities across the United States, met in New York City for two days of discussion on the injustices that exist in the fire service and local communities. As a result of the meetings, the International Association of Black Professional Firefighters (I.A.B.P.F.F.) was established. In October of 1970, the first convention was held in Hartford, CT.
Our Founders stepped out on faith to take a stand for social justice. We remain in the forefront of action as we voice our needs and come together to face deleterious conditions that exist in the fire service and local communities. The I.A.B.P.F.F. celebrate and recognize our Founders, who had the courage and vision to "speak truth to power" over the many decades. We "kept the fire burning for justice" to quote founding president David J. Floyd.
We are convinced that the Black community has an abundance of untapped talent to offer. The I.A.B.P.F.F. works to improve the economic development and employment opportunities for minorities. As Black firefighters, it is our challenge to make the fire services more relevant to the needs and aspirations of minority citizens and communities across the world.
We welcome you to explore our website as we proudly share who we are and the principles for which we stand. Our website is intended to support the needs of our members by providing basic tools and resources for International business and services to the communities we serve. I hope you enjoy your visit to our online home.
Together We Can!
Carrie Edwards-Clemons
IABPFF President
---
---
CLICK THE BUTTON TO THE RIGHT TO GET INFORMATION ABOUT US AND TO JOIN THE IABPFF.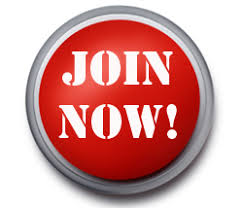 ---