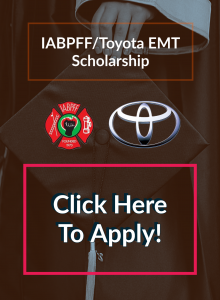 The International Association of Black Professional Firefighters (IABPFF) along with Toyota would like to work to strengthen and build a better future for first responders. Throughout the country departments face many obstacles with diversity and inclusion due to challenges with recruitment and retention. In an effort to address this challenge, the IABPFF and Toyota are offering EMT scholarship opportunities to individuals interested in obtaining their EMT with hopes of pursuing a career as a first responder.
The six Regions of the IABPFF will be awarded two (2) EMT Scholarships valued at a $1000 each. Members of the IABPFF and immediate family members are not eligible for the scholarships. The Regional Directors are required to track the recipients progress and provide updates to the President and or designee for a minimum of two years in quarterly intervals. Click the link below to read all the details and criteria.
If you have any questions, please contact Khalilah Yancey or Kenyatta Smith.
---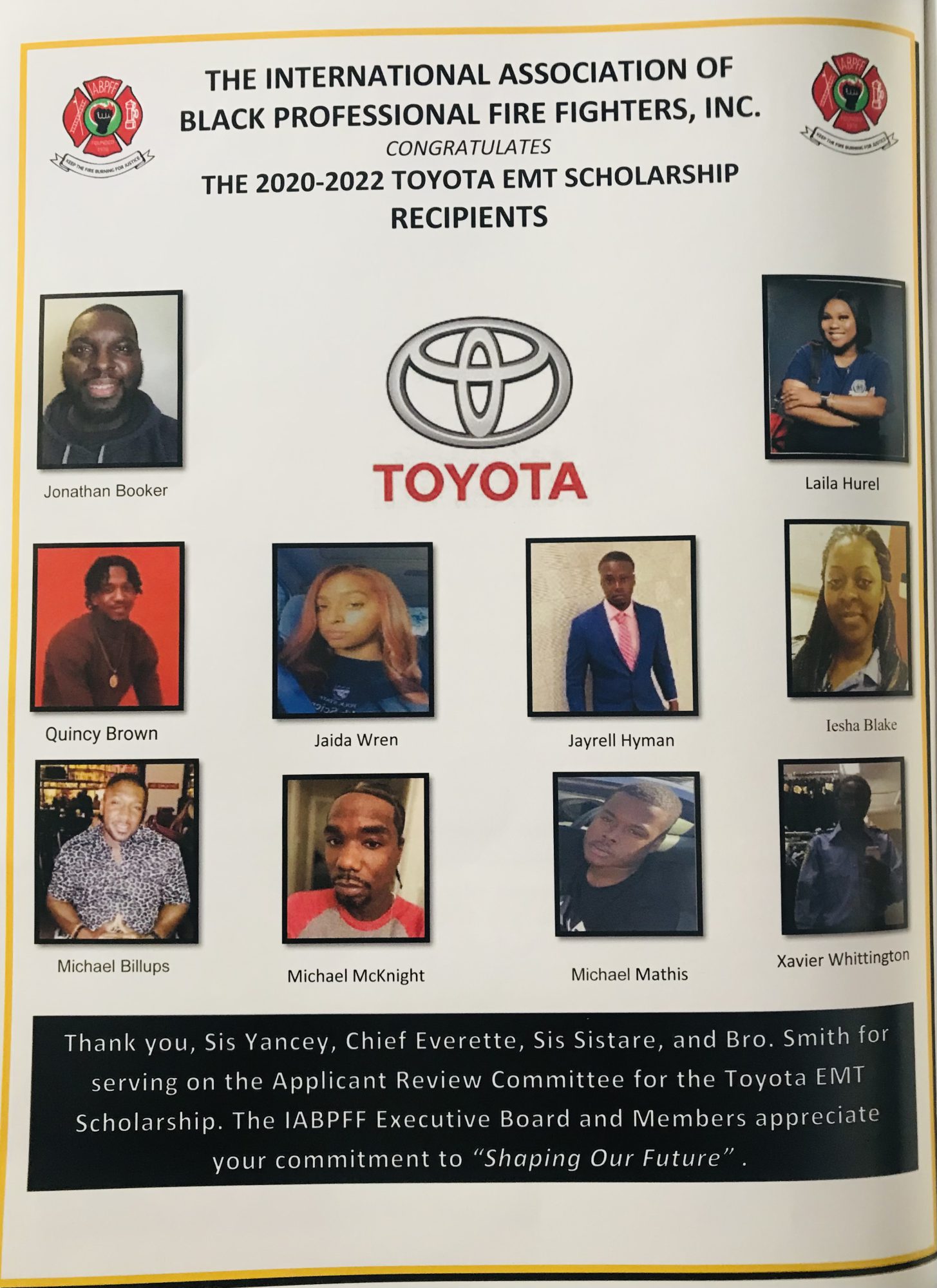 ---